Tarot & Oracle Readings & Spiritual Guidance (in person)
These sessions will consist of messages from Spirit received through the use of Tarot and Oracle Cards. You may ask specific or general questions related to any areas of concern, situations or circumstances in your life that you are needing guidance in. Relationships, Love, Twin Flames, Soul Mates, Family, Career, Finance, Relocation are a few options available..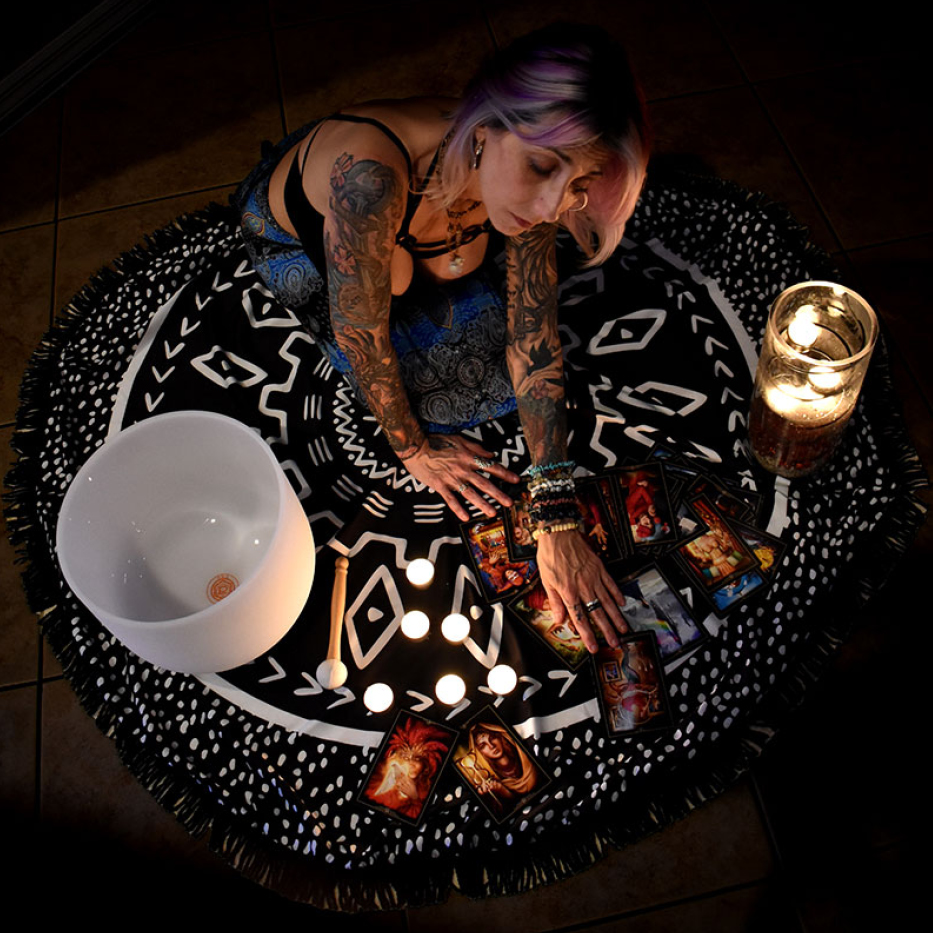 If you have any question, do not hesitate to ask
Book The Tarot & Oracle Readings & Spiritual Guidance
Policy for all bookings
All appointments require prepaid booking. Once booking is verified I will contact you within 24-48 hours to schedule your appointment, (day, date & time unless otherwise agreed upon.) Please be aware that I do not respond to booking requests received after normal business hours & I do not work on Sundays. I will be more than happy to reschedule your appointment with no less than 24 hour notice, if a conflict arises. Please be aware that less than 24 hours notice will be considered a "cancellation". No refunds will be provided for "cancellations" once the appointment time has been arranged.