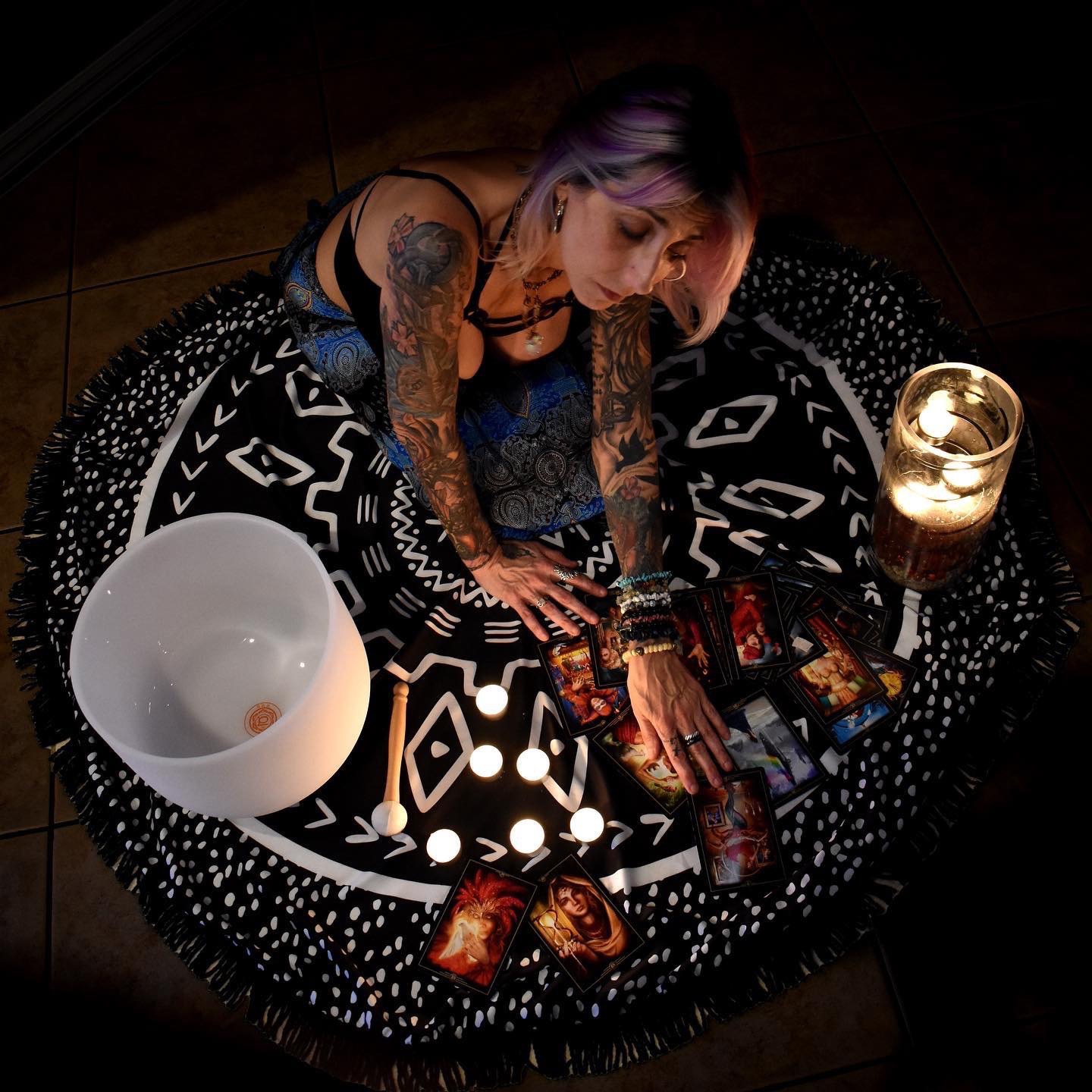 I offer LIVE personal sessions for those interested in one-on-one private guidance
and healing. Click here for more details! Online, I have a Facebook page and an Instagram where I post daily card readings, and a YouTube channel where I do twin flame readings and other bonus videos.

Love Donations of any amount are always appreciated as an exchange of energy for the free content provided to the tribe. For one-time donations, click the donate link in the sidebar.
To contribute monthly AND received access to exclusive video readings, healing, meditations & other bonus content,  click here Patreon!

Check out my Tied In Knots Oracle Deck & essential oil healing & spiritual blends at Etsy.com/shop/shamamahuntingowl.