Shamanic Soul Retrieval Session (Distant)
Soul retrieval is a shamanic healing practice to integrate lost 'parts' or fragments of yourself that may have become lost, disconnected or separated through traumatic experiences, illness or loss.Together we will view these lost pieces of self by exploring the onset of the traumatic events. The first half of the session I will be facilitating you in entering an altered state of consciousness with the help of the spirit guides. You will journey to the site of the event or traumatic time and identify the part or soul fragment that has been lost. The second half of the session I will journey into the spiritual realms and make contact with the lost/fragmented soul parts, inviting the fragmented part to return and reunite your soul into wholeness.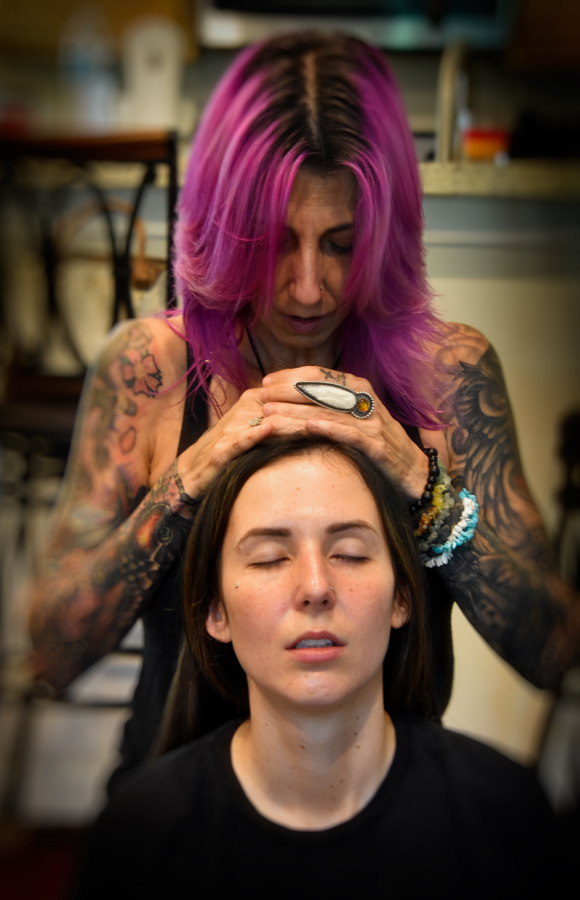 If you have any question, do not hesitate to ask
Book Shamanic Soul Retrieval Session
Policy for all bookings
All appointments require prepaid booking. Once booking is verified I will contact you within 24-48 hours to schedule your appointment, (day, date & time unless otherwise agreed upon.) Please be aware that I do not respond to booking requests received after normal business hours & I do not work on Sundays. I will be more than happy to reschedule your appointment with no less than 24 hour notice, if a conflict arises. Please be aware that less than 24 hours notice will be considered a "cancellation". No refunds will be provided for "cancellations" once the appointment time has been arranged.
Policy for distant bookings
All sessions are offered via phone (for US clients) or Skype (for clients outside of the USA), and are audio only. During readings, you will receive photos of the cards drawn through text or Skype. It is advised that you record or take notes of the information that I am guided to give you as I don't always remember the messages I've channeled from Spirit after the session. I am an intuitive reader, therefore the messages I receive are not always the traditional meaning of card decks.